The perfect wallet for making single-handed contactless payments, no need to take your bank card out to pay.   Smooth, quick and effortless.
contactless as it should be
minimalist perfection
Our mission is to make contactless payments 'effortless' and keep you safe from RFID identity theft. 
Active Alert
Active Alert is a unique visual warning system we developed for confirming your wallet is within range of a card reader (no batteries or charging needed)
Intuitive & Effortless
Our wallet not only protects your contactless cards, it's innovative design means your contactless payment cards need never leave your wallet.  Just slide out to use and then retract.
Sleek & Elegant
Uncompromised security by RFID protection for your cards. Designed for single-hand use, perfect for travel or when on the phone.  Fits perfectly for left and right-handed users.
Slim
Measures just 8.5mm x 114mm x 73mm — or, as thin as your average mobile phone.  
Unlike some other slim wallets, what you put in it will not change that fact!
Design
Our wallet has been designed from the ground up, specifically for use with contactless cards.  We wanted it to be fit for purpose, not simply an adapted traditional wallet with added RFID protection.
Capacious
The Wallet has 2 sliding drawers for contactless cards and an internal slot (which is also protected) for either train/parking tickets or up to two further ID cards or bank/transit cards.
available in six stunning colours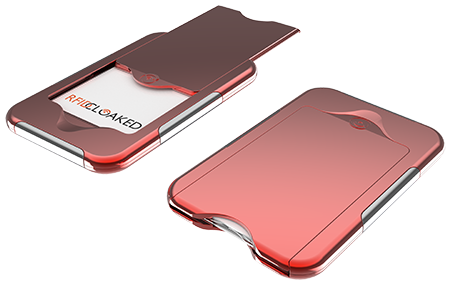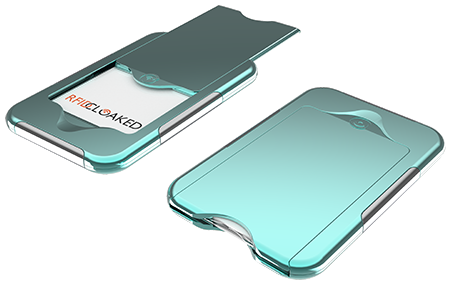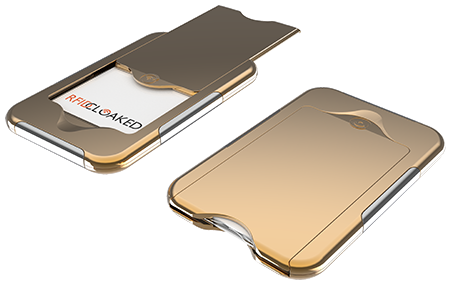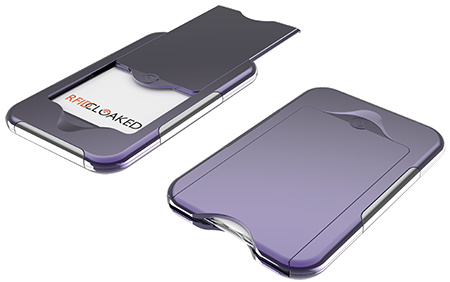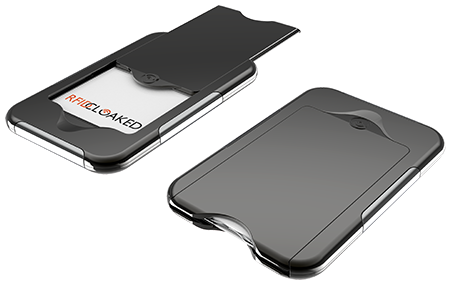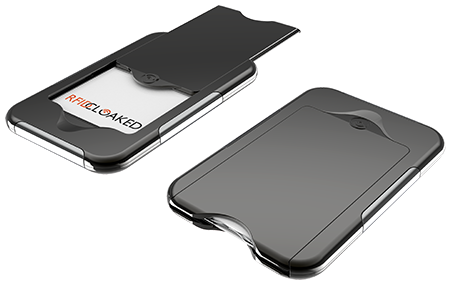 The hard work of designing the perfect wallet is behind us. Thousands of personal hours and some initial development costs have got us this far, but, we really need the support of people like you to get us over the line so that we can finally bring our wallet to life.  
We have chosen Kickstarter to launch our wallet because we have a proven track record of delivery from our previous campaign.   We would love to make this wallet for you, and, with your confidence in us, and with your pledges, we can make that happen.
We are RFID Cloaked.  Meet the team behind the hugely successful Contactless Blocking Card, funded on Kickstarter in 2016.  We're back on Kickstarter now to launch our innovative new wallet. 
Serial entrepreneur Julian trained as a communications and rf engineer before changing to manufacturing parts for F1 engines for Mercedes Mclaren (Ilmore racing) and Cosworth Ferrari, before founding RFID Cloaked with the aim of improving personal financial and data security.
Reuben's expertise is design and digital media. Trained as a photographer, graphic designer and now a digital media professional, working currently in corporate communications for public sector, dedicated and forward thinking.

have a question?
Say Hello!
We are open to any new comments about our Wallet, about cooperation or any other feedback you want to share