All kinds of wallets are offered on the market but something that most don't seem to consider is commuter's requirements. I travel from home to work every day, so if you are in a similar position to me, one of the things that are important is to have a safe and easy to access the wallet. One you can keep discreetly in a chest pocket, or in the pocket of a pair of trousers or shorts. Traveling in London for instance has become de facto a contactless journey, be it the coffee shop, a £3 meal deal, newspaper, or taking the underground, bus, or taxi. Reaching for a contactless card is the new normal. So, what should be the ideal commuter wallet?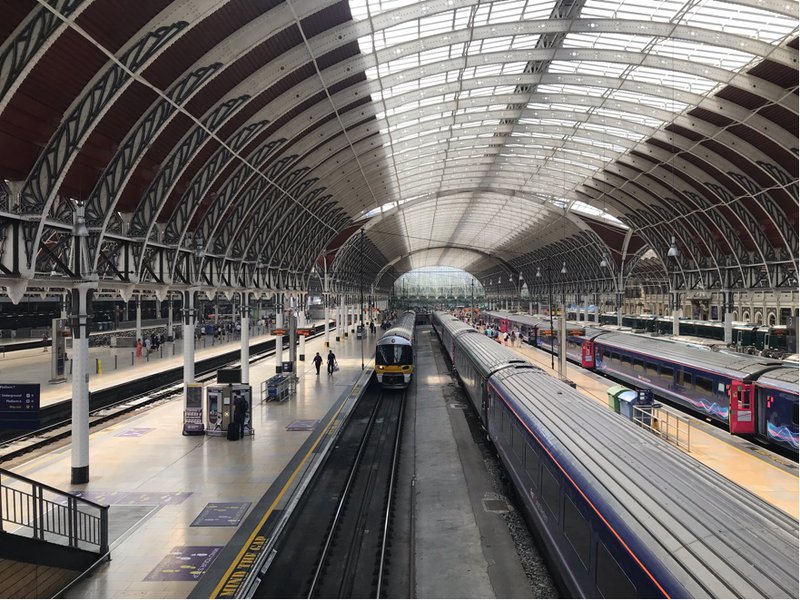 Commuters hate waiting
If you live and work in a city with a metro/ underground or passenger rail system if you have to use bus transportation every day, you need a commuter wallet that lets you have quick access to a transportation card, money or credit cards, too right you do. There's nothing worse than getting to the ticket barrier with the 'X card not accepted' RED message, you can feel the tuts and groans of the commuters behind you as you hold them up for the eternity of an additional few seconds…
Then there's the contactless theft conundrum…
Some may never have thought about the need for RFID blocking wallet, or been aware of the possibility that credit cards, debit cards, even a passport can be scanned and data used by another person – but with Thieves plundering contactless cards at a rate of £27 a minute allegedly, and with City transport a paradise for thieves and pickpockets, it's very important that you have card safe wallet and RFID contactless payment secure.
RFID card wallet
There are a number of RFID card wallets offering protection against thieves and pickpockets. They come in different sizes from small/large enough for your credit cards, major models that will have all the important cards and documents. There are a number of different products available which you can use like RFID card shields. These generally work by disrupting the RFID signal, making it impossible for your card to be read when shielded. In fact, these are RFID card blockers. Our RFID blocking cards, for use in your purse or wallet, are an example of this and are a low-cost option.
Slim, minimalist and easily accessible RFID blocking credit card wallets
There are many designs of slim, minimalist RFID leather wallets, some that are a unisex option that is stylish and urban kind of wallets. None though are single-handed in operation or work well with embossed cards.
What I would like though is convenience and security, something that is slim, easy on the eye, and quick on the draw! I don't want to be fumbling for a wallet, pulling out a card and putting it all back again, I don't want to be carrying a card in some flimsy PVC cardholder either, just so the Barrier reader will let me through! I just want a comfortable stylish and ergonomic wallet that I can use single-handedly even without thought to make a payment and go, no mess no fuss no bother.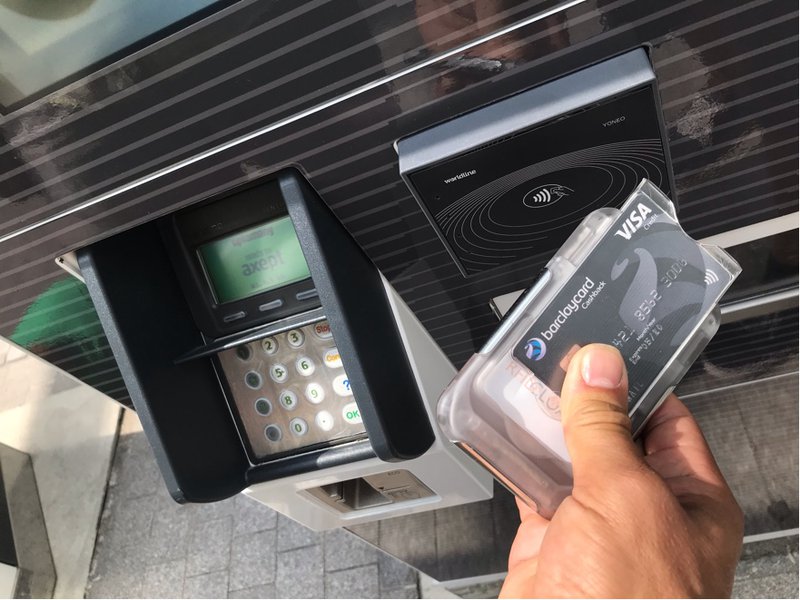 Best RFID slim wallet – redesigned
Following on from our successful RFID Blocking card, We have designed a card holder that keeps your cards safe from unauthorised use and cloning as well as being durable, slim, and stylish. Small enough to be secured in a front pocket or inside pocket with ready access to your essential everyday cards. Our new credit card wallet with RFID protection also has an innovative and unique design which allows swift one-handed operation, allowing you to slide your card out, make a payment and then retract it back in an instant. Secure, slim and discreet with one-handed operation so you can slide, pay and go – perfect for when you are commuting.
'Want to learn more about RFID blocking? See the information in our blog